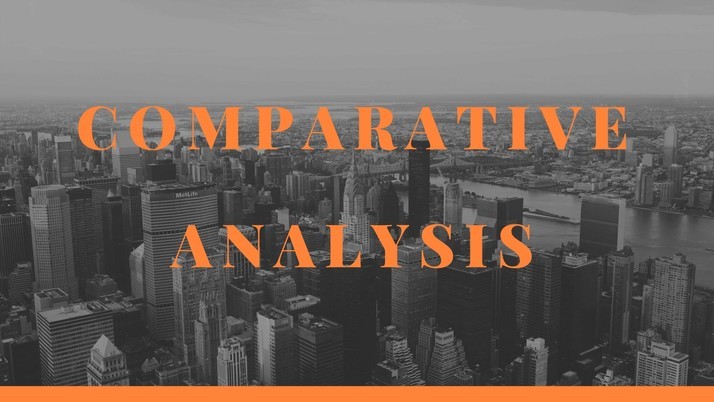 Comparative analysis essay assignments range from extraordinarily simple to quite complex. You can write a comparative paper on virtually any subject. This means that you can expect to be writing comparative essays in virtually any class that you take. In addition to essays, you may also be assigned a comparative analysis research paper.
While we cannot cover every nuance of this assignment, we can cover a great deal of information on how to write a comparative analysis. If you have a difficult comparative paper or simply want to learn more, keep reading
Types of Comparative Analysis Essay
If you search for a comparative analysis essay example, you will find some very different papers. This is because there are multiple subtypes of these essays.
Comparison Papers Where You Explore The Similarities Between Two Equal Things
Contrast Papers Where You Explore The Differences
Keyhole Comparisons Where One Thing is Examined Through The Lens of Another Thing
An example of a comparative analysis essay would be using the experiences and choices of one generation as a means to create a comparative essay thesis on another generation.
How to Write a Comparative Analysis: Topic Selection
In many cases, you will likely be given a topic or a limited range of subjects to choose from. If you are able to choose your own topic, consider the following:
Hot Topics That Will Have Lots of Current Sources
Topics That Interest You
Topics That Others May Not Have Thought of Comparing to One Another
Topics Where You Have Experience
How to Write a Comparative Research Paper: Finding Resources
First, look for resources that will educate you in depth about the two topics you are analyzing. The more you know about each on its own the better. Next, research any sources that either make equal comparisons or simply relate the two items.
Remember that as a general rule, your sources should be academic or otherwise proven to be reliable. Look for studies, scholarly articles, and information that links directly to original source material.
How to Write a Comparative Analysis Essay: Pitfalls to Avoid
First, remember that careful attention to detail is important. Don't rush things. Also, don't forget to track your sources and organize your notes along the way. Going back and cleaning up messes is a tedious job. Finally, avoid allowing your own preconceived notions to get in the way of your research. If you presume that thing a is better or superior to thing B, you could miss out on some sound academic points.
Where to Find a Great Comparison Analysis Essay Example
You can find a comparative essay sample in many places. If your school has an online writing lab, you may be able to find some samples there. You can also use a scholarly search engine to pull up academic papers and articles. Sometimes students make their papers available online. Just remember that you are only authorized to use these for sample purposes.
Tips For Your Comparative Analysis Thesis
Your thesis statement requirements aren't much different than those for other writing assignments. Just be sure that you clearly define exactly what is being compared. If you are writing a keyhole analysis, it should be clear to your readers what the dominant object of comparison is. Here's a rule of thumb. You should be able to clearly sum up your thesis in your concluding paragraph
General Advice: Elements of a Good Essay
No matter what kind of paper you write, there are some good practices that always apply. Here are a few elements any good paper should have.
A Powerful Opening Statement And a Solid Thesis
Smooth Transitions Between Paragraphs
An Identifiable Main Idea Sentence in Each Section of The Body
Properly Cited Sources
All Required Elements From The Rubric
Use a comparative analysis paper example if you have more questions.
Writing a Comparative Analysis Quickly
Is time an issue? You may be able to write your analysis quickly if you follow these quick tips:
Don't Wait For The Perfect Topic: Pick One That is Workable
Clear Your Social Calendar
Work With a Study Partner Who Can Keep You Focused
Ditch Your Phone And Social Media
Keep Your Notes And Sources Super Organized
Write an Outline: The Extra Step Will Pay Off
Use a Grammar And Spell Checker For Editing
Read Essay Writing Service Reviews That We Recommend
Conclusion
We hope this guide has helped to answer the question, 'What is a comparative analysis essay?' With this guide in hand, you should understand how to do a comparative analysis on many different topics. This includes the ability to write a thesis for a comparative essay. If you want an example comparative analysis, check out one of the writing sites that we recommend. Many of them have a variety of writing samples available for your review.
Leave a Comment
Your email address will not be published. Required fields are marked *